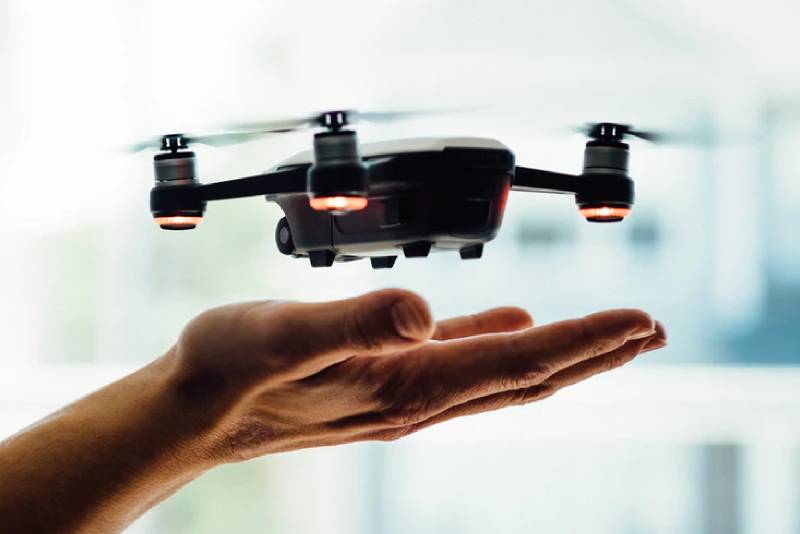 The coronavirus pandemic has been a test for human resolve. And it is in these testing times that the resilience and spirit of humankind shine through. Rise of drones during and post-COVID is one such example.
COVID-19 has accelerated the development and adoption of emerging technologies. As individuals, businesses and governments scramble to find effective methods to cope with the disruptions caused by the pandemic, unmanned aerial technologies have proven to be extremely useful. From delivering supplies to disinfecting contaminated areas and even asking people out on dates, drones have proven to be a cost-effective and reliable alternative to conventional methods. This rise in popularity has seen the annual global drone market growth estimates swell to 18% over the next few years.
India is slowly warming up to the idea of post COVID drones. 2018 saw a 4-year long ban on civil drones being lifted, with a regulatory policy put in place regarding usage and manufacturing. The past few months have brought drones back in focus though, with UAVs being used extensively for delivery, disinfection and surveillance activities. Taking cognizance of this, the Directorate General of Civil Aviation recently launched the GARUD portal for providing fast-tracked approval for the use of drones for COVID-related relief activities. The DGCA also released Draft Unmanned Aerial Systems Rules in June 2020 for public consultation.
The legitimacy lent to unmanned aerial vehicles brings back into spotlight its potential to have a transformational impact across industries.
Rethinking Mobility
As businesses tighten their purse strings, cope with reduced workforces and social distancing norms, drones become an attractive option not only for goods delivery but also in-house inventory management. Delivery services like Zomato, Swiggy and Dunzo have already started developing drones for delivery, while California-based startup FlytBase is deploying inventory drones at warehouses and distribution centers in the USA. 
 

Disruptive Solutions to Connect India
With massive last-mile connectivity problems inhibiting social and economic development in several regions of the country, India is still crying out for voids tobe filled and gaps to be bridged. UAVs can be pivotal in bridging the rural-urban divide, with this speedy, cost-effective and environmentally responsible alternative having the potential transform lives of those in far –flung regions. Drones have, time and again, proven to be extremely useful in carrying out disaster relief activities in remote areas around the world. China and Indonesia have, over the last few years, made great strides in rural logistics, with drones playing a central role. 
Urban India's battles with congestion and pollution are well-documented. With the post-COVID world order set to leave an enormous impact on transportation habits the world over, the need is sorely felt for safe, sustainable and convenient solutions to urban passenger mobility. Companies like Airbus have been working on urban air mobility for several years now, and the technology has the potentialto transform not only the way urban India moves, but also bring rural India closer.
Reviving the Heartlands
With stagnating land productivity levels and a dwindling share in India's GDP despite employing over 40 per cent of the country's population, Green Revolution 2.0 is long overdue. Agricultural drones can be instrumental in bringing about the technological revolution that the sector is in dire need of. Drones, like the ones used for disinfecting contaminated zones, are also used for spraying insecticides and irrigating fields.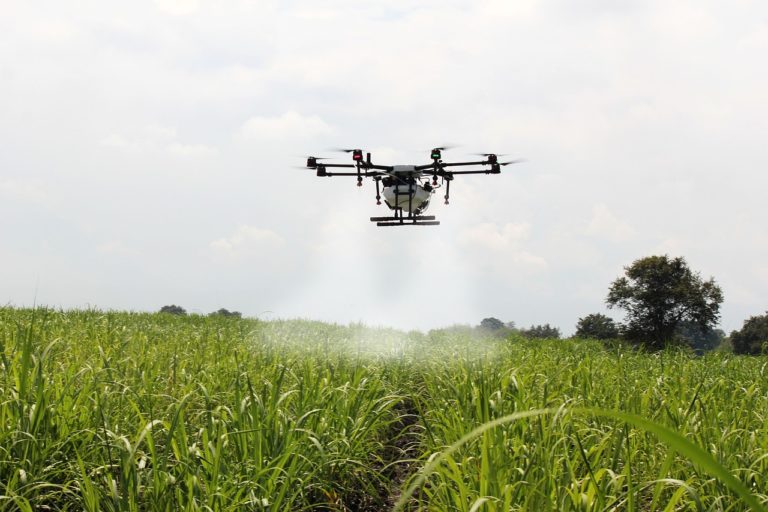 Earlier this year, the government permitted the use of drones for spraying insecticides to ward off locusts. Besides this, drones integrated with sophisticated imaging technologies have also found use in soil analysis, crop monitoring, groundwater mapping and crop health assessment. Efficient resource use and extensive data analysis are important pillars of modern agriculture, and drones are pivotal to it.
 

Monitoring and Inspection
Drones have proven to be extremely useful in monitoring large scale areas during the lockdown. UAVs equipped with thermal imaging systems were used to monitor temperatures in China, while University of South Australia researchers have developed a new "pandemic drone" that can remotely detect people with infectious respiratory conditions such as COVID-19 in crowds.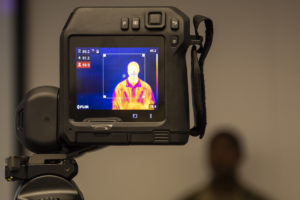 The Indian Railways has been using drones to guard its assets in Kharagpur. Going ahead, drones will be important tools across healthcare, planning, infrastructure, oil & gas, forestry and mining for area mapping, inspection and surveying. 
Drone startups
While startups like Aarav Unmanned Systems, DeTect Technologies and Garuda Aerospace have been doing some stellar work in these areas, drone technology is still an emerging market in India, with just about 40 startups currently active. The Indian drone market has a potential of $900 million by the end of 2021; these pre-COVID numbers may as well rise owing to its prominence in the recent months. Needless to say, this burgeoning market requires a healthy ecosystem of allied services to prosper. And with a lot of ground to make up, it is important that relations with these allied services are not limited to mere buying and selling of off-the-shelf components. A strong culture of innovation, with collaborative partnerships between the supplier and the customer, is important to boost productivity and growth. 
Fabheads, with its expertise in the design of composite products and innovative manufacturing technologies is fast becoming the partner of choice for creative collaboration for leading Indian drone companies in the country.
Within two years of going to market, Fabheads has built up an impressive clientele providing end-to-end solutions, from design to fabrication, in composites engineering. Fabheads has collaborated with several companies in the design and manufacture of components, sub-assemblies and complete drone assemblies. With its award-winning, patented technologies focused on automating labor-intensive composite manufacturing processes, Fabheads is committed to making high-performance composite fabrication efficient, economical and reliable.
Besides highly customized services, Fabheads is also working towards making its presence felt in the $300 million market for off-the-shelf components like composite plates and tubes. The Chennai-based startup is eyeing up partnerships with online drone e-commerce portals and distributors, while having already laid the groundwork for production and quality control.
The pandemic has, if anything, served as a reminder of the value of drones to a host of industries. As the sector continues to build on the momentum garnered over the past few months, it needs a reliable support system to, well, touch the skies. The Indian drone industry is heavily reliant on imports, with China occupying the lion's share of this market. With strained diplomatic relations bound to affect trade with China, India needs to look inward to meet its demand for components. While an earnest attempt by the government at realigning the regulations of the drone industry with the central policies of ease of doing business and Aatmanirbhar Bharat will be important interventions in this regard, Fabheads, with an ever-increasing portfolio of customers and technologies, is ideally positioned to fulfill these needs.