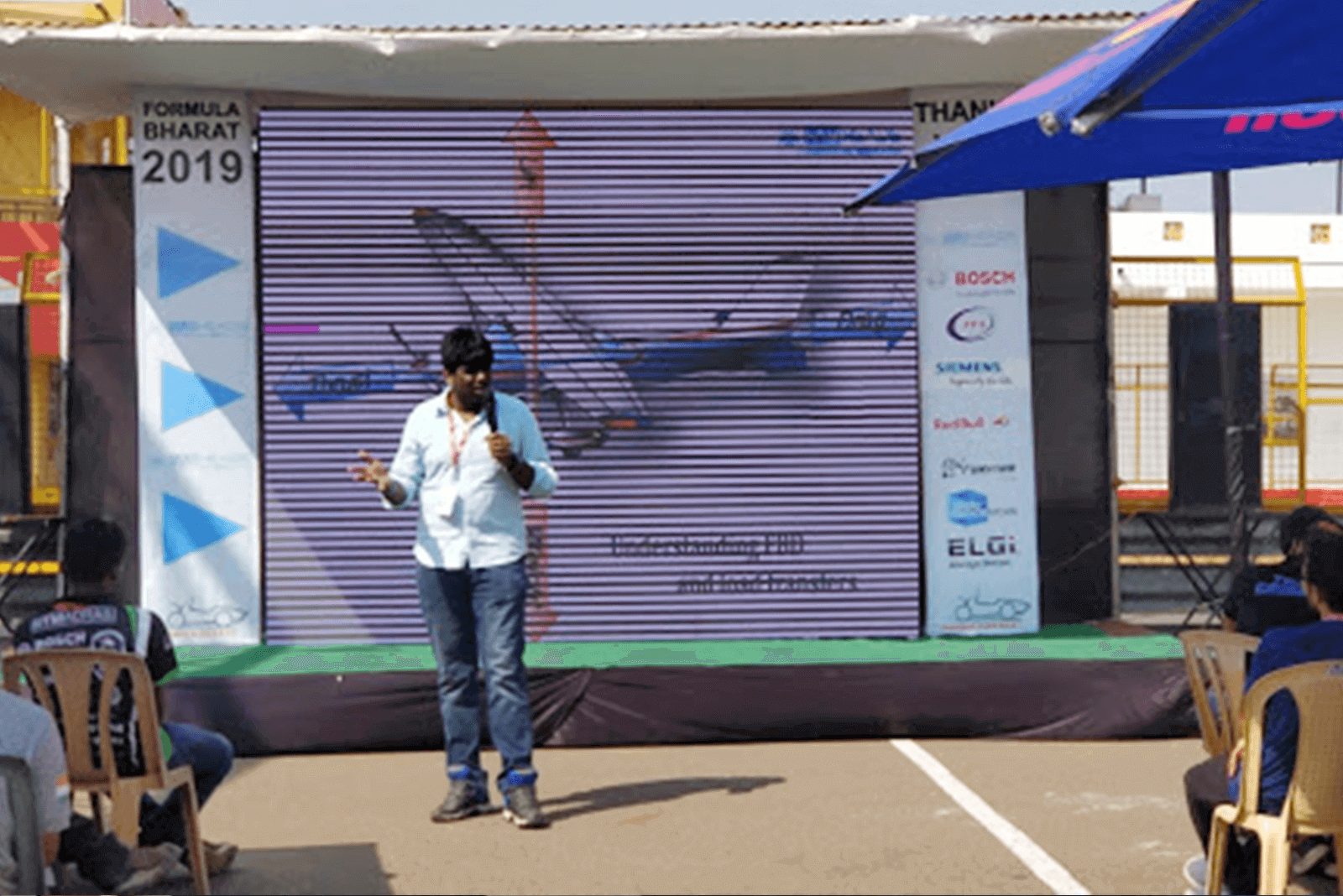 Fabheads was established with a vision of nurturing innovation and supporting passion to build an ecosystem in the technology industry. In that vein, Fabheads sponsored this season of Formula Bharat.
Formula Bharat is a premier Formula style student racing event, where undergraduate students are expected to design and develop a Formula car as per the competition's specifications. Formula Bharat 2019 had ____ teams from ___ colleges, and the event had gathered in total ____ number of students.
Fabheads had a three fold objective behind this sponsorship
Because Fabheads truly believes in giving back to the community. And the best way for Fabheads as an advanced Engineering company to do that, is by sharing their knowledge to the next generation and inspire more students to expand their knowledge base & their horizons!

To increase awareness amongst the student community on better Composite part fabrication processes, Weight optimization practices and other new technologies. 

Possibility of offering internships/jobs to interested students.
Besides the commercial sponsorship, three top core members of Fabheads were present throughout the event and interacted with several students from several colleges. 
Throughout the event, Fabheads core-team were with students sharing their knowledge and insights, and offering suggestions and other improvements that they can incorporate in their present vehicle or in their next.
Design Judges
From Fabheads, Dhinesh Kanagaraj (CEO & Founder), and Akshay Ballal (Head, Engineering) were invited to preside over the event as Design Judges. They can always be spotted after their judgements, sharing insights and suggestions to students on how they can improve and also motivate them to keep pushing further.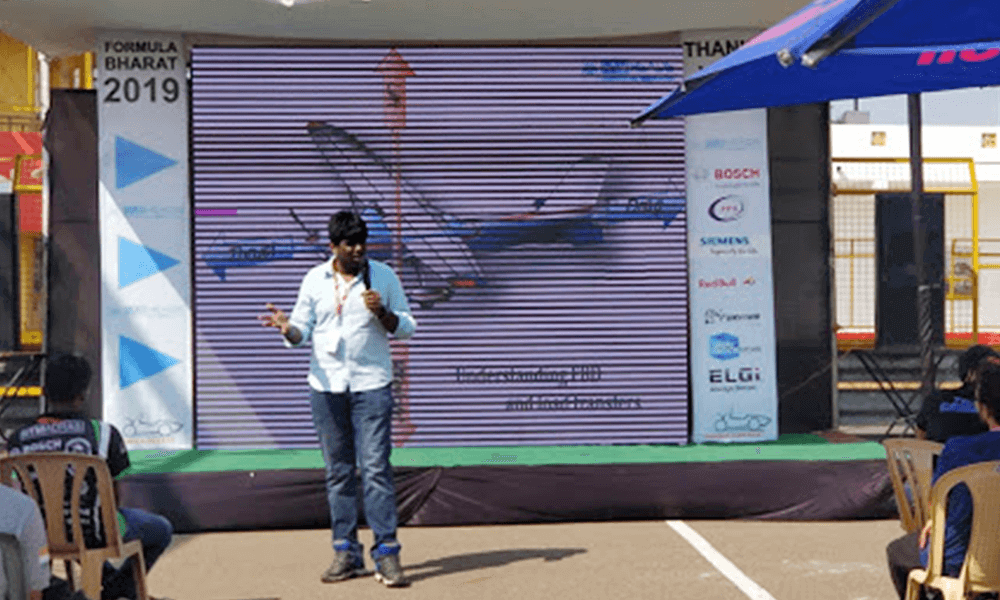 A special award sponsored by Fabheads!
To add more to this initiative, Fabheads also hosted a competition named "Composites tech award" for the student community to encourage them to understand the importance of composites and lightweight components. 
In this competition, students from various institutions across the country were asked to submit their unique idea of incorporating composites into any component/mechanism of their choice.
More than 20 unique and innovative designs were submitted from 20 different teams. On a neck to neck competition, 6 teams were shortlisted for the final round where their individual ideas/designs were demonstrated. 
Out of the 6 teams, "Team Acceleracers" was awarded the "Composite Tech Award" for their demonstration of composite Plenum.
As a token of appreciation, Fabheads offered a 1-year free design consultancy offering for the winning team as an additional reward for their excellence in composite technology.

Special Learning Sessions for students
The other interesting add-on from Fabheads to the event was two 1-hour sessions they had with our founder.
The first session was dedicated to "Lightweight Designing" and the second on "Composite Part Fabrication – Considerations and Tricks". These were extremely interactive sessions where the students had a great opportunity to interact with our founder for the entire hour.
Our founder's insights on lightweight design and how it was essentially derived from aviation and how this can help with their future design was quite thrilling to students as they felt like they were learning to design aerostructures rather than cars at the end of the day. The second session also helped students by giving them several tricks used by in-trade technicians to ensure the best in class manual hand layup processes for students to use for their own cars, besides sharing other different processes students can also opt for.
They were also given a hint of how using Fabheads' fiber printing can also push their designs much better, but were cautioned at the advanced level of design skills required from the students if they opted for it.
Overall it was a great learning experience for both the students and us. Fabheads is extremely glad to associate with young minds and we signed off with a renewed hope for creating a better future.