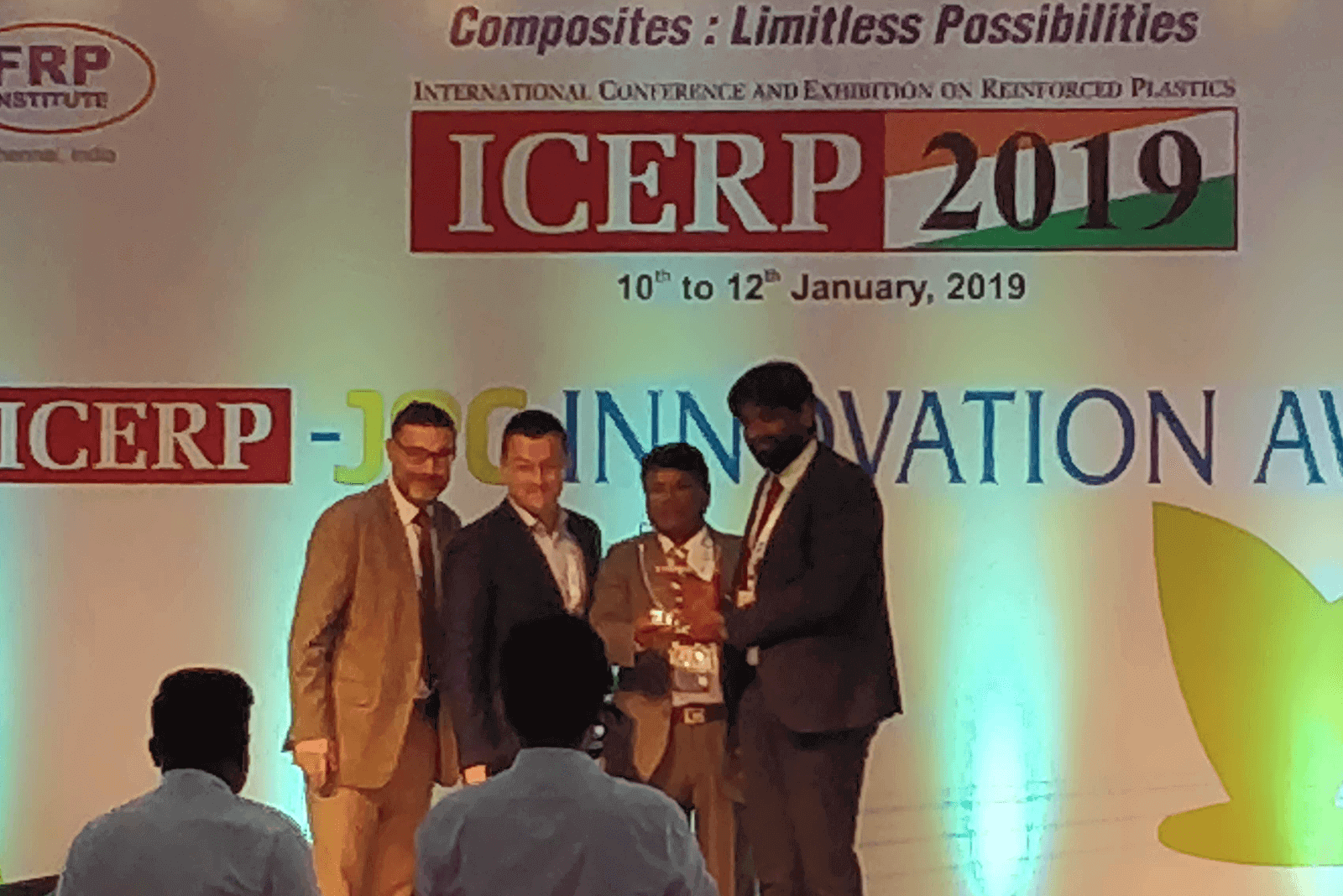 The International Conference and Exhibition on Reinforced Plastics event is organized by FRP Institute bi-annually. Companies in the composites industry showcase their innovations in raw materials and processes at the event. 
With more than 140 companies from the Indian Composites Industry under one platform, Fabheads stood out of the entire crowd by winning one of the ICERP – JEC Innovation awards. 
JEC Media is the biggest web-based media outlet dedicated to the composites industry. Getting such prestigious recognition from JEC and ICERP is a great honor for Fabheads!
Fabheads at
 ICERP 2019
"Upgradation of composites technology in India to reach global levels" was the focus for the 9th edition of ICERP, which is conducted once in every two years.
ICERP 2019 was a great opportunity for many Indian companies including Fabheads to showcase their capabilities to global composites fraternity. Fabheads had taken up a separate space to showcase its capabilities and generated immense interest from the industry.
For the first time, Fabhead's FibrBot 300 was presented to public, and people were given live demonstration of several of its features. Many people were thrilled to find such advanced technologies developed indigenously in India.
Several innovative composite parts that were fabricated in-house by Fabheads were displayed at the booth showcasing Fabheads' uniqueness. This demonstration of various composite parts and fabrication processes was an attractive opportunity for the visitors and end-users to learn the latest trends in composites and the technology & processes developed by Fabheads.