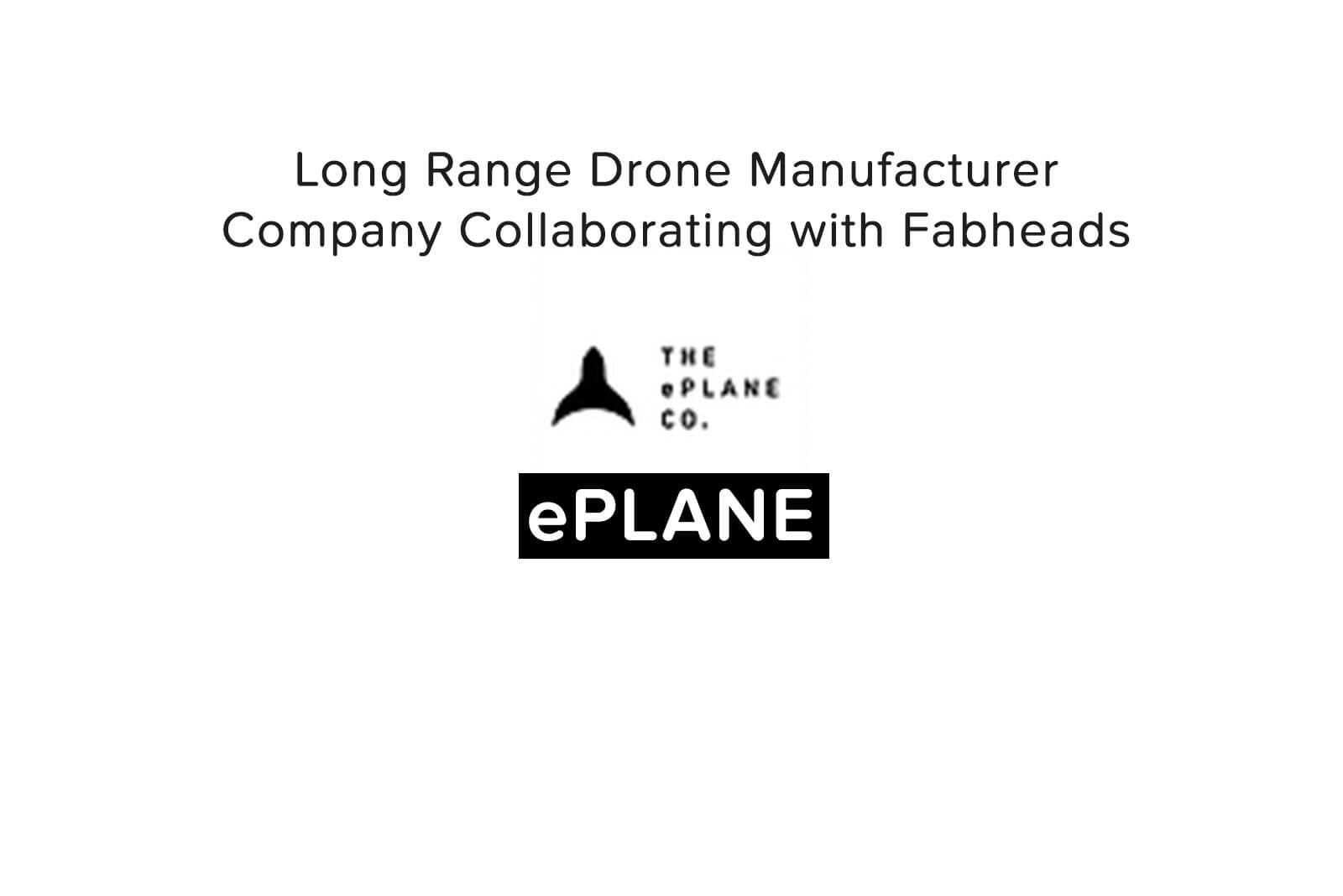 The E-Plane Company is a long-range drone manufacturing company hailing from IIT Madras' National Centre for Combustion Research and Development (NCCRD).
For their long-range drones, the weight of the drone is one of the biggest performance factors alongside battery capacity. Drones with carbon fiber body can provide this low weight while keeping high strength and stiffness.
The e-Plane Company reached out to Fabheads with a requirement of a unique drone with a Monocoque Carbon Fibre Structure. Fabheads has been a part of the e-Plane project almost since its inception. From the initial design phase until the delivery of a completely finished product, Fabheads played a crucial role by providing Design Consultancy, Industry Advice, R&D Support, and end-to-end fabrication for them.
The Challenge!
A company like ePlane would typically have two methods of fabrication:
The expensive option of making the tool out of any metal. Or

Use of cheapest foam moulds that have no reusability and hence not ideal for mass production.
Fabheads addressed this pain point of ePlane by bringing in its 'Hybrid Moulds' that are reusable, economical and have lesser lead times.
Weight Optimization with Fabheads processes…
With the diligent design consultancy provided by Fabheads, ePlane has come up with an updated design that was tailored and custom made to accommodate Fabheads' method of fabrication.
This design consultancy provided by Fabheads not only gave high weight optimization for the drone but also reduced the usage of material which further brought down the price.